Dorothy Roberts's Recommendations
Patient and Professional
She stuck with me and allowed me to roam the area until I found my home. With her patience she was very professional and I would recommend her. With me not knowing what I was looking for, it made her job tough. Together we found common ground, and we looked high and low, and she never missed a beat. Randy 02/09/18
---
The purchase was seamless!
It was a good experience. She was very helpful any time I had a question and she responded back with all the information that i had asked for. I highly recommend her!
---
Holiday Help
Dorothy was very helpful through the process of the sale even during the holidays of 2017. Suggested professional photos that helped push us through a tuff market. Could not ask for a higher level of professionalism. Tommy Pointblank, TX
---
Always there when we needed help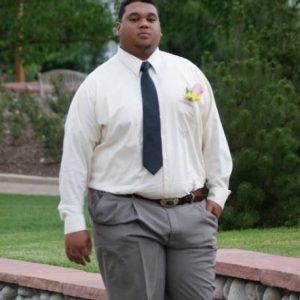 Dorothy is a great realtor. Shes very responsive even after the process. Anything we asked for, she did. She responded to every text and called us back. I like to talk to my realtor, and she's not one of those who just texts and never answers the phone. She was always available and never  complained. We looked in multiple counties for houses and not once did she make snide comments or roll her eyes. She's definitely a trooper. She's a great negotiator. One thing I would say is she wanted us to leave the negotiation process to her and not worry. I had some specifics I wanted to add into the purchase contract and she suggested it wasn't a good idea because it may be a turn off to the seller. This resulted in some trash being left in the house. I wanted to be very specific: get the trash off the patio, pulled carpet out of the garage, trash under the sink, etc. No big deal as there were other, bigger points that needed negotiating, but that's the only thing I'd change if I could go back in time. We'd have a tad bit less work to do when we moved in. After the process, she still responded to all of our questions and helped us relay messages to the seller. She also checks on us every now and then. We can't wait to have her over sometime!
---
Highly Likely to Recommend
Dorothy was not only very professional and knowledgeable about real estate, in addition, she was committed to helping us navigate the selling process. She worked with us over a two year period to market our property, get necessary surveys, and coordinate the many details involved in selling  unimproved property. In addition, she assisted us with putting the right valuation on our land so that we could sell our property at a good price. She was always accessible to us, whenever we had questions or concerns and worked very hard to help us understand the selling process. Steve Ft. Worth,Tx
---
Very professional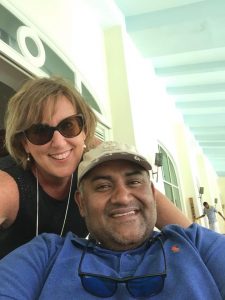 Dorothy helped my husband and I find and close on our dream lake home. She was responsive and prompt from the start to the finish. She is knowledgeable and willing to do what it takes to accommodate her clients. We feel our choice to use Dorothy as our realtor was excellent.
---
Helped with two properties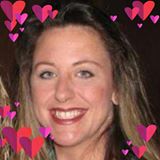 Dorothy is kind knowledgeable and knows her stuff!!! She helped us sell one property and buy another. She is very helpful, stays in good contact with you and lets you know every step along the way.
---
Rural Acreage Purchased!
Ken Murkot
Point Blank, Tx
I was buying some acreage which needed a very difficult survey to be done in order for financing to occur. Even though she was representing the seller and not me, she was able to find a reasonable surveyor who could handle the job. When the survey work took longer than expected due to the rough  terrain and unusually bad weather (snow!), she was able to keep everything moving along, filed timely extensions to the purchase contract, and keep the sellers informed. There was more than one family member involved as sellers, and she kept in close contact with them, so that whenever we would need to extend the purchase contract, she was able to get timely signatures and such. When it finally came time to close, she had a close working relationship with the title company as well as the financers, and was able to coordinate a remote closing without a hitch. Overall, her experience was VERY evident, and she removed ALL of the stress involved with a very difficult purchase. Ken - a Hurricane Harvey relocation 03/28/18